Nara Rohit who is desperate in search of a hit has made a comeback with 'Balakrishnudu'. The movie has hit the screens today and let's see whether the movie has given a 'Hit' this time. So, what is this movie all about? Balu is a conman who is assigned the task of protecting Aadhya from goons in Rayalseema.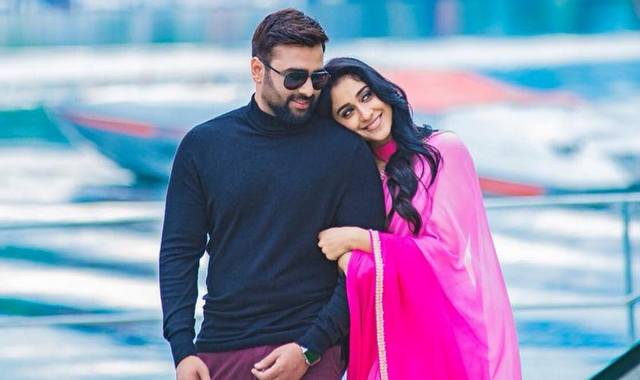 The villain gang chases Aadhy and Balu saves her all the time. How he does this every time is what this movie is all about. Nara Rohit must take some time while selecting the scripts. He is selecting ages old story as his projects and that doesn't work out now.
The movie travels haywire as every now and then we see new characters popping up the screen and they just make a total nuisance to the proceedings. Even action scenes look so silly. The lead characters themselves are not properly sketched out. What's worse is, most of the scenes are silly. Ramya Krishnan is such a powerful actress and she has been wasted after 10 minutes. Regina's glamour is the only good thing and she is also quite good in showing off.
Prudhvi, Srinivasa Reddy desperately try to evoke laughter. The production values are good, but the script doesn't match it. The screenplay and narration are totally boring and cringeworthy. Dialogues are bland or the old ones rehashed. Overall, Skip this and you won't regret!
Ratings – 2/5